"GALAXY OF HOMES PROVIDES AN END TO END SERVICE THAT ALLOWS SOUTHERNERS TO BUY PROPERTIES TO LET IN THE NORTH"
What We Do
The Galaxy of Homes model is simple.
Investors pay us a fixed fee to identify, buy, renovate and manage the rental process, of a buy to let property.
We are a One Stop Shop when it comes to property management. We not only help you buy the right property at the right price, but also renovate it to a high standard, let it out and manage it in the future. We help landlords to build their portfolios fetching returns between 12% – 14%.
We assist you in transforming a once uninhabitable house into a family home for tenants in a short amount of time.
We let out your property after thorough checks on tenants, by way of landlord references and credit checks. We also manage your property for you in the future and ensure that regular inspections are carried out.
Galaxy of Homes are proud British Indian Awards Nominees 2018.
British Indian Awards
properties in the last
2 1/2 years
300
investment in
Grimsby, Cleethorpes and Hull
£14.6M
Projected sales
in 2018
200
Projected investment
in 2018
£13.4M
Projected local employment in 2018 for Grimsby & Cleethorpes
20
Upliftment / regeneration
of the local area
Encouraging circulation of money
from the South to North
International
investments
Invitations for public speaking
Our Latest Blogs
Uncategorised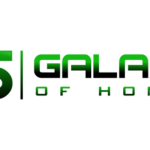 Private developer Galaxy Of Homes is to invest millions turning derelict and abandoned houses into new homes in East...
Read More
Gallery of Transformations