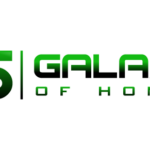 Refurbishment – Making the most of Available Spaces
We are often forced to shift our attention to new areas of development. This is true for the refurbishment industry. According to industry experts, it is the refurbishment and fit-out business that is reaping maximum rewards.
Industries and markets keep changing as if to suit the shifting trends. Such is the case with the property market of UK.  Prime locations in the south of UK are fast filling up (or have already filled up) and this makes it inevitable for the refurbishment companies to fill the shoes of consideration, development and growth. There are not too many property companies that can vouch for the fact that new properties are coming up every now and then in prime locations like London. This is because it is impossible to create new spaces to bring up new structures.
Galaxy of Homes comes with a comprehensive property solution entity that serves lettings, makeovers and property buying. With dearth of new properties, we provide value added services in renting and transformation. We also encourage people to look towards the beautiful North of UK which has long been neglected.
Shifts take place on the basis of socio-economic factors and population. Growing population and immigration to prime cities like London has made this shift a glaring thing. Refurbishment of existing properties is a now a trendy thing for places without new spaces for development of new properties. The refurb industry stood at a whopping £7bn worth in 2013 and is estimated to be worth more than £18bn in 2022.
However, there are persistent demands for new places (at times simply for the look and feel of a new living area) from the consumers and the market.
With space becoming a thing, perennially in demand, a greater number of construction companies are shifting their focuses onto refurbishment and fit-out. London is a huge and populous city that is in general 'unavailable'. It feels like going around and round the cityscape in search of that perfect cozy spot – that we often love to call – 'Home'.
Galaxy of Homes offers a wide area of new-build developments, completely transformed old heritage buildings and historical properties across Northern and Eastern parts of United Kingdom. We have brought several people from the South to the North making them look at substance, bigger and better choice of space and sustainable buy to let options.
It is a known thing that a newly decorated home is less expensive than a completely new home. With the buoyant state of the construction and refurbishment market of UK up on the rise, we at Galaxy of Homes are filled with inspiration to make the most of available spaces. We urge you to go through our lettings and makeovers support teams here in Grimsby and Peterborough to take care of your requirements and feed you with your exact choices and preferences in properties and living spaces.